Empowering dialysis users and caregivers
Dialysis world news
Satellite Healthcare Dialysis Patient to Be Honored for Living More Than Three ... - Yahoo Finance UK
SAN JOSE, Calif.--(BUSINESS WIRE)--

Satellite Healthcare, a leading national not-for-profit provider of dialysis services, is thrilled to announce that patient Gustavo Herrera Castaneda will be honored for undergoing more than 30 years of dialysis during his life-long battle with kidney disease on Saturday, August 22, 2015, at a Western Pacific Renal Network event taking place in Burlingame, California.

"It's been quite the journey since first being diagnosed with chronic kidney disease in 1969," Castaneda said. With the exception of a kidney transplant that lasted nearly three years, Castaneda has undergone dialysis for more than three decades as part of that journey.

Castaneda, who has been receiving personalized care and training for home hemo dialysis treatment for more than 10 years at Satellite WellBound of Modesto, suffers from End Stage Renal Disease (ESRD). "WellBound of Modesto has provided the knowledge and support on how to become independent while having kidney disease," Castaneda said.

Patients suffering from ESRD have complete and irreversible kidney failure, and cannot live without dialysis or a transplant. The average life expectancy for ESRD patients on dialysis is five to 10 years, but many patients can live a quality life while being on dialysis for more than 20 years. "Dialysis itself allows us patients to enjoy our time with family and friends," Castaneda said.

Managing ESRD can be challenging and requires multiple treatments every week for those receiving dialysis. Castaneda is an inspiration for patients who feel overwhelmed or daunted by the life changes needed to address kidney failure.

Currently, more than 26 million people in the U.S. have Chronic Kidney Disease, which can be a precursor to ESRD.

Western Pacific Renal Network, a not-for-profit that contracts with the Centers for Medicare and Medicaid Services to bring ESRD programs to its geographic territory, has created an elite group called the Platinum Partners that is made up of people who have been living with ESRD for more than a quarter of a century.

Castaneda, along with other members of Platinum Partners, will be celebrated at the network's event for their efforts to choose life and take control of their disease.

About Satellite Healthcare:

Satellite Healthcare, Inc., has been among the nation's leading not-for-profit providers of kidney dialysis and related services since 1974. Through its affiliated services, Satellite WellBound, Satellite Dialysis, and Satellite Research, Satellite Healthcare provides unparalleled early patient wellness education, personalized clinical services and a complete range of dialysis therapy choices. In addition, Satellite Healthcare has a well-recognized, enduring commitment to philanthropy and community service, from funding millions of dollars in research grants to sponsoring kidney walks nationwide. Satellite is committed to advancing the standard of chronic kidney disease care so patients can enjoy a better life.

View source version on businesswire.com: http://www.businesswire.com/news/home/20150821005601/en/

<![CDATA[ .bwalignc {text-align: center !important;} ;} ]]>Satellite Healthcare, Inc.
Kim Hernandez, 650-404-3623
Alabama CON Report - August 2015 - Mondaq News Alerts (registration)
Mondaq News Alerts (registration)
AL2013-059, Renal Treatment Centers-Southeast LP, d/b/a East Jefferson Dialysis: Proposes to establish an end stage renal disease (ESRD) facility consisting of two existing hemodialysis stations to be relocated from DaVita's Birmingham East Dialysis
Most Pediatric Pyeloplasty Patients Have Imaging Within a Year - Renal and Urology News
August 21, 2015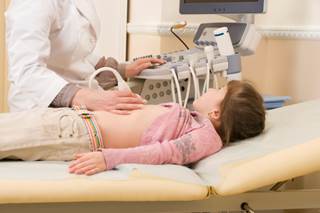 Within first 12 months, 91% undergo at least 1 imaging study, most often ultrasound.

(HealthDay News) -- Most patients are followed up after pediatric pyeloplasty, with ultrasound being the most common imaging modality, according to a study published in The Journal of Urology.

Ryan S. Hsi, M.D., from Seattle Children's Hospital, and colleagues characterized trends in frequency and modality of postoperative imaging after open and minimally invasive pediatric pyeloplasty. Pediatric patients (aged 0 to 18 years) undergoing pyeloplasty between 2007 and 2013 were identified using the MarketScan database. Follow-up imaging was classified as functional or nonfunctional.

The researchers identified 926 patients, of whom 30% underwent minimally invasive pyeloplasty. No postoperative imaging was available for 5.9% of patients. Most patients (91%) underwent at least 1 imaging study within the first 6 months postoperatively, and 24% underwent renography (functional imaging). The same number (91%) underwent at least 1 imaging study within the first 12 months postoperatively, most commonly ultrasound. Almost one-third of patients were not followed with imaging after 12 months. Most of the 71% undergoing imaging underwent ultrasound. On multivariate analysis, younger age and female gender were independently associated with frequent imaging.

"Following pediatric pyeloplasty there is variation in modality and frequency of imaging follow-up," the authors write. "The majority of patients are followed with renal ultrasound, with less frequent use of functional imaging."

One author disclosed financial ties to C-SATS Inc.
Source
Home dialysis patients getting break on utility bills - Brandon Sun
WINNIPEG — Manitoba will become the first province to pay the added water and electricity costs for dialysis patients who are approved for treatment at home.
Health Minister Sharon Blady says the goal for home hemodialysis patients is not only to lessen the stress of treatment, but to reduce the cost of hospital or clinical treatment.
The number of dialysis patients is increasing with more diabetes patients and an aging population. As a result, Manitoba has among the highest incidence of new patients and prevalence (total patients) of dialysis use in Canada. It's estimated that each year 80 new patients need dialysis, meaning 14 more clinical spots have to open for treatment — a rate that's taxing the health-care system.
"We've got these challenges where we've got increasing numbers," Blady said Thursday. 'Once people get trained for it, and know how to do it at home, they find it really empowering.
"To me it does wonderful things," she added. "We're able to give a better quality of care at home, which gives a better quality of life, and it saves money that can be reinvested for caring more folks."
The additional hydro and water costs for home treatment range from about $700 to $2,000 a year in Winnipeg, she added.
The reimbursement program will be administered by the Manitoba Branch of the Kidney Foundation of Canada. More details about the provincial reimbursement program will be available for those who are eligible in early October. It will be backdated to last April.
Blady said the operating cost for home dialysis is about 50 per cent less than what it would be in a hospital. Home treatment reduces exposure to hospital bugs and infections.
Mukhtiar Singh said when he began nocturnal home hemodialysis in 2009 — he's been on dialysis for 20 years—he saw his utility bills jump by $1,800 a year.
Singh, 67, is member of a patient advocacy group that pushed for the reimbursement program. His treatment takes about eight hours five nights a week, with his home water-treatment system being the largest expense.
He said if the province can get 300 people on home hemodialysis, the health-care system could save $40,000 to $50,000 a year per patient.
"We'd be looking at $12 million to $15 million per year saving to Manitoba Health," he said. "It saves money. It takes pressure off the system, and the patient's quality of life gets better."
Dr. Mauro Verrelli of the St. Boniface General Hospital, medical director for Manitoba Renal Program, said many patients with less complex treatments can be treated at home.
"I think the strength of this program is that people who may have not wanted to do home hemodialysis because they were worried about paying up to $2,000 a year in utility bills now can say they don't have that problem," Verrelli said.
He said a reasonable target is to have 30 per cent of hemodialysis (artificial kidney machine) and peritoneal dialysis (blood is cleaned inside the body, using it as a natural filter, rather than being cleaned outside in a machine) patients treated at home.
He said right now four per cent of hemodialysis patients are treated at home. About 20 per cent of peritoneal dialysis patients are treated at home.
"If we went to 30 per cent over the next few years, that would be great," he said. "Unfortunately, there is a net yearly growth that is taxing the health system, and that everybody is striving to do their due diligence to contain, but diabetes rates are increasing, chronic disease rates are increasing and people are aging. More people need dialysis."
» Winnipeg Free Press
Republished from the Brandon Sun print edition August 21, 2015
Dialysis centre for Northern Division - Fiji Times
/ Front page / News
LUKE RAWALAI
Friday, August 21, 2015
Update: 6:20PM KIDNEY patients in the north are expected to benefit from the newly-opened Northern Dialysis Centre.
Speaking during the opening of the centre, Hazeem Hussein revealed that people in the North could now access dialysis treatment for a fee of $150 at the $250,000 worth new centre.
"In Suva, the cost of such treatment is worth $250 while it costs around $300 to access such treatments in the West," he said.
Also present at the official opening today was the Minister for Health and Medical Services, Jone Usamate.
The new centre is a brainchild of Mr Hussein.
<< Start < Prev 1 2

3

4 5 6 7 8 9 10 Next > End >>


Page 3 of 2630