Empowering dialysis users and caregivers
Dialysis world news
Music Aids Patient Recovery from Surgery - Renal and Urology News
August 17, 2015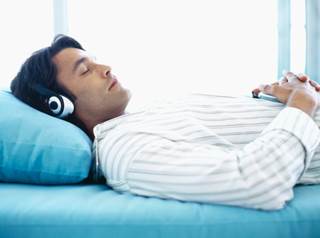 Patients who listened to music had less pain, anxiety, and analgesia use after their operations, compared with patients receiving routine care or non-drug interventions.

Music can soothe the soul and the body. A new systematic review and meta-analysis confirms that listening to music improves patient recovery after surgical procedures.

Catherine Meads, PhD, of Brunei University in Uxbridge, UK, and colleagues analyzed 73 randomized controlled trials in which patients heard music before, during, or after surgery (with or without sedation or anesthesia). Unlike previous reviews, the researchers considered more than one aspect of the patient experience and all types of elective surgery from minor procedures to transplantation (with the exception of operations of the head, neck, or central nervous system). They also investigated the timing of music, choice of music, and the pairing of music and anesthesia. In the individual studies, music was compared to routine care, no music, white noise, or undisturbed bed rest.

The meta-analysis revealed that music decreased post-operative pain, anxiety, and use of pain medications, while increasing patient satisfaction, according to results published in The Lancet. It did not, however, affect length of hospital stay. The choice and timing of music made little difference, although most often it was soothing. Music even helped patients under general anesthesia (although the effects were larger when patients were awake).

"Modern theories of pain suggest that pain experience is affected by physical and psychological factors. Cognitive activities such as listening to music can affect perceived intensity and unpleasantness of pain, enabling patients' sensation of pain to be reduced," the investigators explained. "Another potential mechanism could be reduced autonomic nervous system activity, such as reduced pulse and respiration rate and decreased blood pressure."

Care needs to be taken to ensure music does not disturb the team performing the operation, the researchers stated. In most of the studies, the music volume was low enough that patients could hear instructions and respond to questions. It was delivered via headphones or music pillows directly to the patient or by a speaker that all could hear.

The investigators believe that enough evidence supports music that it should be made available to surgery patients with the conditions adapted to the clinical setting.  

Source
Company Shares of NxStage Medical, Inc. (NASDAQ:NXTM) Rally 1.56% - American Trade Journal
Serum Chloride Levels Linked to Mortality in Heart Failure Patients - Renal and Urology News
August 17, 2015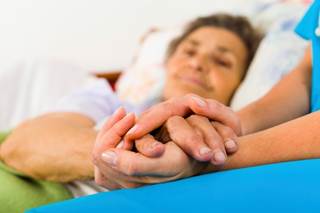 Independent and inverse correlation seen for mortality with acute decompensated heart failure.

(HealthDay News) -- Serum chloride levels at admission are associated with mortality among patients with acute decompensated heart failure (ADHF), according to a study published in the Journal of the American College of Cardiology.

Justin L. Grodin, M.D., from the Cleveland Clinic, and colleagues examined the prognostic significant of sodium chloride levels in relation to serum sodium levels in a cohort of 1,318 patients with chronic heart failure admitted for ADHF. Findings were validated in an independent cohort of 876 ADHF patients.

The researchers observed an independent and inverse association for admission serum chloride levels during hospitalization for ADHF and long-term mortality (hazard ratio [HR] per unit change, 0.94; P < 0.001). After multivariable risk adjustment, admission chloride levels, but not sodium levels, remained independently associated with mortality (HR per unit change, 0.93; P < 0.001 and P > 0.05, respectively). Similar results were seen in the validation cohort in unadjusted and multivariable risk-adjusted analyses (HRs per unit change for mortality risk within one year, 0.93 [P < 0.001] and 0.95 [P = 0.01], respectively).

"These observations in a contemporary advanced ADHF cohort suggest that serum chloride levels at admission are independently and inversely associated with mortality," the authors write. "The prognostic value of serum sodium in ADHF was diminished compared with chloride."
Sources
Grodin, JL; Simon, J; Hachamovitch, R; et al. J Am Coll Cardiol. 2015;66(6):659-666; doi:10.1016/j.jacc.2015.06.007.
Lipocalin-2 may be a biomarker for renal disease activity in patients with ... - Healio
Urinary lipocalin-2 levels may be a useful biomarker for detecting renal disease activity in patients with lupus nephritis, according to the results of a study.
Researchers studied 50 adult patients with systemic lupus erythematosus (SLE) who met 1997 American College of Rheumatology (ACR) criteria and 20 matched healthy participants.
All participants underwent clinical and serological evaluation. Systemic Lupus Erythematosus Disease Activity Index (SLEDAI) scores were calculated for patients with SLE. Urinary lipocalin-2 was measured in all participants.
Patients with SLE had significantly higher levels of urinary lipocalin-2 compared to healthy participants (13.2 /mL vs. 1.7 /mL), and patients with lupus nephritis had significantly higher levels of lipocalin-2 than all participants (22.95 /mL). Renal SLEDAI scores correlated positively with increased levels of lipocalin-2, but the levels did not correlate with other symptoms of disease unrelated to renal involvement.
Of 25 patients with 1-year follow-up data available, a significant difference was seen in urinary lipocalin-2 levels between patients with and without lupus nephritis. An association between the change in the total and renal SLEDAI scores and urinary lipocalin-2 levels was noted but it did not reach statistical significance.
The authors concluded that the levels of urinary lipocalin-2 may be useful in predicting renal disease activity in patients with SLE. – by Shirley Pulawski
Reference:
Gamal NM, et al. Paper #SAT0413. Presented at: European League Against Rheumatism Annual European Congress of Rheumatology. June 10-13, 2015; Rome.
Disclosure: The researchers report no relevant financial disclosures.
Company Shares of Rockwell Medical, Inc. (NASDAQ:RMTI) Drops by -9.45% - Insider Trading Report
<< Start < Prev 1 2 3 4 5 6 7 8

9

10 Next > End >>


Page 9 of 2630