Empowering dialysis users and caregivers
Dialysis world news
Boost to dialysis services in Belconnen, Tuggeranong - The Canberra Times
Health Minister Simon Corbell visited the new Tuggeranong service on Wednesday.Photo: Rohan Thomson

Patients with kidney disease in Canberra are set to become the first in Australia to be able to access public dialysis services at night, under a push to increase services in the ACT.

Seventeen new renal dialysis stations will be opened in Tuggeranong and Belconnen, which Health Minister Simon Corbell said would see access to renal dialysis in the ACT increased by more than 50 per cent. 

"Operating these vital services on the north and south of Canberra will provide renal patients in the region with convenient access to dialysis, with longer opening hours and less travelling time, depending on which side of Canberra they reside in," he said in a statement. 

The new service in Belconnen opens on Monday and will offer 24 renal dialysis treatment stations, including 12 designed to provide "nocturnal" dialysis, making it the first public provider of such a service in the country. 

Advertisement

Mr Corbell visited the new Tuggeranong service - the first to operate in the district - on Wednesday to see 12 new renal dialysis stations which have been opened. 

The two services will be delivered by Diaverum? and will see the number of dialysis treatment stations in the ACT increased from 31 to 48. 

"Both of the services will provide comprehensive clinical care for renal patients, including dialysis and post-transplant care for patients with kidney diseases," Mr Corbell said.

The services will be co-located within existing ACT Community Health Centres. 

 
Analysts Expect NxStage Medical to Announce ($0.10) Earnings Per Share ... - sleekmoney
NxStage Medical (NASDAQ:NXTM) has received an average broker rating score of 2.00 (Buy) from the six analysts that provide coverage for the stock, Zacks Investment Research reports. One investment analyst has rated the stock with a strong sell rating, one has issued a hold rating and four have issued a strong buy rating on the company.
Analysts have set a 12-month consensus target price of $21.00 for the company and are expecting that the company will post ($0.10) EPS for the current quarter, according to Zacks. Zacks has also assigned NxStage Medical an industry rank of 112 out of 265 based on the ratings given to its competitors.
In other NxStage Medical news, President Joseph E. Turk, Jr. sold 2,000 shares of NxStage Medical stock in a transaction dated Tuesday, June 23rd. The shares were sold at an average price of $15.36, for a total transaction of $30,720.00. The sale was disclosed in a filing with the SEC, which is available at this link. Also, CEO Jeffrey H. Burbank sold 20,000 shares of the company's stock in a transaction dated Thursday, June 18th. The stock was sold at an average price of $15.56, for a total transaction of $311,200.00. The disclosure for this sale can be found here.
Separately, analysts at Zacks reiterated a "hold" rating on shares of NxStage Medical in a research note on Thursday, June 4th.
NxStage Medical (NASDAQ:NXTM) opened at 14.285 on Wednesday. NxStage Medical has a one year low of $11.50 and a one year high of $19.63. The stock's 50-day moving average is $15.85 and its 200-day moving average is $17.36. The company's market cap is $903.35 million.
NxStage Medical (NASDAQ:NXTM) last posted its quarterly earnings results on Wednesday, May 6th. The medical device company reported ($0.09) earnings per share (EPS) for the quarter, beating the consensus estimate of ($0.11) by $0.02. The company had revenue of $79.50 million for the quarter, compared to the consensus estimate of $77.92 million. During the same quarter in the previous year, the company posted ($0.09) earnings per share. The company's revenue for the quarter was up 10.1% on a year-over-year basis. Analysts expect that NxStage Medical will post $-0.360 EPS for the current fiscal year.
NxStage Medical, Inc. (NASDAQ:NXTM)is a medical device company that develops, manufactures and markets products for the treatment of kidney failure, fluid overload and related blood treatments and procedures. The Company's primary product is the NxStage System One (System One). It also sells needles and blood tubing sets primarily to dialysis clinics for the treatment of end-stage renal disease (ESRD). The Company operates in two segments: System One and In-Center. It distributes its products in three markets: home, critical care and in-center. In the System One segment it sells and rents the System One, PureFlow SL equipment and disposable products in the home and critical care markets. In the In-Center segment, it sells of blood tubing sets and needles for hemodialysis at dialysis centers and needles for apheresis. The Company's products include the NxStage System One, Streamline Blood Tubing Sets and AV Fistula and Apheresis Needles.
To get a free copy of the research report on NxStage Medical (NXTM), click here. For more information about research offerings from Zacks Investment Research, visit Zacks.com
Receive News & Ratings for NxStage Medical Daily - Enter your email address below to receive a concise daily summary of the latest news and analysts' ratings for NxStage Medical and related companies with MarketBeat.com's FREE daily email newsletter.
Cholecalciferol May Be Superior for Treating Vitamin D Deficiency - Renal and Urology News
July 01, 2015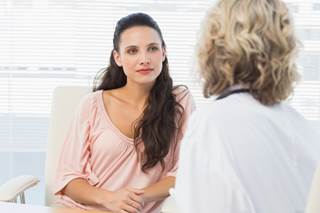 Treatment with this compound resulted in higher circulating levels of 25(OH)D compared with ergocalciferol in Hispanic CKD patients.

Cholecalciferol may be superior to ergocalciferol in managing nutritional vitamin D deficiency in patients with non-dialysis chronic kidney disease (CKD), researchers concluded.

A team led by James B. Wetmore, MD, of Hennepin County Medical Center in Minneapolis, Minn., conducted a retrospective study that included 57 Hispanic patients with non-dialysis CKD living in a part of southern Texas designated a "sunny area" by the U.S. National Weather Service. All had vitamin D insufficiency or frank deficiency. The investigators assessed the relative effectiveness of cholecalciferol (D3) versus ergocalciferol (D2) replacement on circulating levels of 25-hydroxyvitamin D (25(OH)D). Levels of 25 (OH)D were measured at baseline, after attempted repletion with ergocalciferol, and then after attempted repletion with cholecalciferol.

The mean baseline level of 25(OH)D was 15.3 ng/mL. After standardizing dosages between compounds, mean increases after cholecalciferol treatment (2.7 ng/mL per 100,000 units prescribed) were significantly greater than those from ergocalciferol treatment (1.1 ng/mL per 100,000 units prescribed), Dr. Wetmore and his colleagues reported online ahead of print in Nephron.

Factors associated with a superior response to cholecalciferol were lower baseline levels of 25(OH)D at the start of therapy and the interaction of age and sex, with younger females tending to benefit relatively more from cholecalciferol than older males.

"While the nature of our study design does not permit causal inferences," Dr. Wetmore's group concluded, "it does reflect a frequently encountered real-world scenario faced by everyday practitioners, who naturally and appropriately attempt to use clinical practice guidelines to direct therapy but who also see the need to try alternative approaches when results are suboptimal."

Dr. Wetmore and his collaborators previously reported on a study showing that in a predominantly Hispanic population with CKD, unexpectedly large doses of ergocalciferol—the agent recommended by Kidney Disease Outcomes Quality Initiative (KDOQI) guidelines—only modestly increased circulating 25(OH)D levels, even in a solar-rich environment.

Unlike ergocalciferol, which is a plant-based sterol, cholecalciferol is an animal-based compound. Consequently, Dr. Wetmore's team stated, there is a theoretical basis for hypothesizing that cholecalciferol may be more effective than ergocalciferol in managing nutritional vitamin D deficiency.
Renal vein thrombosis mimicking urinary calculus: a dilemma of diagnosis - BMC Blogs Network
RVT is defined as thrombus formation in the main and/or branch renal veins. This may result in full or partial blockage of renal veins and, subsequently, to a series of pathological changes and clinical manifestations [1]–[3]. RVT is the most frequent vascular abnormality in newborns. In most infants, RVT is bilateral and is accompanied by dehydration after diarrhea or vomiting [4]. RVT is rarely observed in healthy adults; in most affected adults, it is unilateral and may be accompanied in 15–20 % of patients by nephrotic syndrome. RVT is associated with abdominal surgery, including laparoscopic cholecystectomy, trauma, tumor invasion of the renal vein or invasion by primary retroperitoneal diseases.
The pathophysiology of venous thrombosis has been reported to involve a combination of three interrelated factors: endothelial damage, stasis, and hypercoagulability. Although a single abnormality may precipitate thrombosis, most venous thromboses are triggered by at least two of these factors. The causes and mechanisms of RVT are no different from venous thromboses elsewhere in the body (Table 1).
Table 1. Causes of renal vein thrombosis
RVT often commences in small intrarenal veins and subsequently extends via larger interlobar veins to the main renal veins and even to the inferior vena cava, where it may cause pulmonary embolism [5]. The clinical presentation of RVT in adults depends on the rate, extent, and completeness of thrombus formation. Patients may be asymptomatic, have minor nonspecific symptoms such as nausea and weakness, or have more major nonspecific symptoms such as upper abdominal pain, flank pain, and hematuria [6]. RVT is likely underreported, as some patients may go undiagnosed due to a lack of clinical manifestations. Establishing the diagnosis is essential because of the possible sequelae, including pulmonary embolism and progressive renal impairment related to vascular compromise, and the risks of potentially harmful treatment (anticoagulation or thrombolysis). In young patients, flank pain and hematuria are usually regarded as symptoms of renal and ureteric calculi; and similar clinical presentation due to other causes is often overlooked in the emergency room. Pulmonary thrombosis may occur in as many as 50 % of patients with RVT, and RVT complicated by pulmonary embolism can have similar symptoms, suggesting a high index of differential diagnosis not to miss the diagnosis of RVT [7].
In the absence of specific diagnostic laboratory tests and the paucity of clinical manifestations, imaging remains the cornerstone of diagnosing RVT. The gold standard method for diagnosing RVT is selective renal venography, but this is not often performed because of the invasiveness of this procedure, including exposure to high levels of radiation, injection of iodinated contrast, and the potential risk of venous injury causing de novo RVT [8].
In diagnosing RVT, ultrasound imaging and Doppler ultrasonography are not recommended because their results are inconsistent and operator-dependent. Ultrasound scans may show an enlarged kidney, and a hyper-echogenic kidney is observed in approximately 90 % of patients during the early phase of acute RVT [9]. Color Doppler ultrasound is ineffective in detecting segmental venous thrombosis, but is superior to conventional ultrasound and abdominal plain film in detecting flow in the renal artery and vein. Although color Doppler ultrasound is highly sensitive when performed by an experienced operator, but remains highly operator-dependent [8]. Rarely, the calcified vessel walls of the renal venous branches coursing through the sinus may be mistaken for a renal calculus on ultrasonography. In the patient described here, there was no evidence of turbulent flow within the calcified RVT. Thus, RVT was not considered in the initial evaluation, although subsequent color Doppler yielded results suggestive of RVT.
CT is currently the imaging method of choice for diagnosing RVT, as it is non-invasive, is somewhat less expensive than other methods, can be performed quickly, and has a high diagnostic accuracy. CT scans have shown high sensitivity (92 %) and specificity (100 %) in diagnosing these lesions and is therefore recommended as an initial diagnostic tool [3]. Our findings showed that a renal calcified RVT may mimic a ureter calculus on noncontrast CT scans, with subsequent CT angiography used in the definitive diagnosis of a calcified RVT. CT angiography has shown nearly 100 % sensitivity in diagnosing RVT [2]. The diagnostic accuracy of CT angiography is similar to that of renal venography, with CT angiography having additional benefits, being a rapid, cost-effective, non-invasive method for evaluating the renal vasculature and for detecting renal tumors and other renal pathologies simultaneously. The disadvantages of CT include exposure to radiation and use of nephrotoxic iodinated contrast media, a potential risk factor in patients with impaired renal function [10].
The treatment modalities for patients with RVT have changed over the past decades, from surgical to predominantly medical management, consisting of initial intravenous and subsequent oral anticoagulation [11]. Asymptomatic patients with unilateral RVT may not require any specific treatment [12]. Rather, active surveillance, along with supportive measures including salt and protein restriction, may partially reverse the hypercoagulability, as in this patient. However, if a patient's condition deteriorates due to either the progression of thrombosis or embolism, active intervention should be considered.
RVT may be diagnosed incorrectly as renal colic or renal cell carcinoma on abdominal ultrasonography [12]–[14]. Results in our patients showed that a calcified RVT may mimic a urinary calculus on conventional ultrasonography, abdominal plain film and noncontrast CT. Renal stones may also resemble paragonimus calcified ova [15], renal artery aneurysms [16] and acute renal infarctions [17]. Thus, awareness of the conditions that could mimic those observed during the generation of a urinary calculus is important, particularly if a percutaneous procedure is considered. Ultrasonography alone is not sufficient to rule out RVT in these patients, suggesting the need for CT angiography in evaluating our patients.
Dog dialysis attempted at govt hospital in Kolkata sends ministers in a tizzy - Firstpost
<< Start < Prev 41 42

43

44 45 46 47 48 49 50 Next > End >>


Page 43 of 2604