Empowering dialysis users and caregivers
Dialysis world news
Oaklawn Dialysis Center breaks ground in Albion - MLive.com
ALBION, MI – A groundbreaking ceremony was held Monday for the new Oaklawn Dialysis Center, which will aim to provide dialysis treatments to residents who face transportation challenges.
"Having this right here in our own backyard is going to be a great asset," Albion City Manager Sheryl L. Mitchell said in a statement. "It's also going to bring some jobs and economic development. We're truly appreciative and we look forward to the partnership."

Construction is to begin immediately on property at the Oaklawn Medical Group's existing location at 300 B Drive North.
The 8,800-square-foot, 12-chair facility will serve patients throughout the Albion region.
"This is a very exciting opportunity," said Valerie Duhn, who will serve as the clinic's medical director. "Dialysis patients already face a lot of hardships, so being able to come to them rather than making them come to us three times a week is really a nice thing for the community."
The facility will have the capacity to increase to 16 chairs if needed and will offer home dialysis.
"We're into community outreach, and Albion is an area that needs to be included," Oaklawn Chief Support and Ancillary Services Officer Sharon Boyd said in a statement. "Too many people who need dialysis treatment have to travel now to receive help. This is our stepping-stone to the Albion community."

The project is estimated to be cost about $3 million, and to be completed in early winter.
In-House Category champion Jeddah Renal Team. - Arab News
JEDDAH: In an all too familiar scene Zuhair Fayez was crowned Guest Category champion while Jeddah Renal Team won the In-House Category in the 11th KAMC Bowling Friendship Game last Friday at the Iceland Bowling Center here.
Zuhair Fayez is an old customer in this twice a year one-day event and had the most fun having dominated the event in its division since the start in 2009.
For the tournament's 11th edition the entries reached a total of 46 teams, 16 from In-house and 30 from the Guest division.
A newly-formed Filipino community organization, OCL (OFW Council of Leaders), headed by Red Bual, Vennie Legaspi and other officers attended the opening ceremony in which General Manager for Middle East of Singapore Airlines, Paul Dorai Raj, made the ceremonial roll of the ball . Hanna Camua, team captain of Bangon Pilipinas, led the oath of sportsmanship.
Special awards were presented as follows: Guest Category — Best in Uniform United Doctors Hospital, Best Team Representative Lili Wang (United Doctors Hospital); In-House Category; Best in Uniform Tzinoys, Best Organized team Allegators team 1, 2,and 3, Best Representative Theresa Raju and Ritz Joy Escobar (Tzinoys). The panel of judges were Paul Antiporda, Ms. Marianne Pineda Reyes of Saudia Airlines, Rudy Munda, chief of ACPPI, and Alex Sales, OSN. Program coordinators were Wilma Famorcan and Daisy Ringpis.
Sponsors that donated prizes were: Fawri Remittance and Cebu Pacific parnertship, Rama Modern, Vista Land, Singapore Airlines, OSN Pinoy, Zikato Construction and Makati Foods.
Winning the grand raffle prize draw of return air tickets from Singapore Airlines were Fevelyn Briosos from Housekeeping Cardiac team and Ronaldo Robles of KAMC Pharma. Singapore Airlines Sales Manager Fawad Khan presented the tickets.
Present during the occasion were Marie Jhoanne, marketing manager of Fawri Remittance, and her staff, Joel Alfonso, director for Sales of Vistaland, Bong Retuya, Marketing Specialist of RAMA Modern, Alex Sales Albert Zuniga, Zikato Construction Operations Manager.
Helping make the event a big success were KAMC Executive Director for Operations – WR, Brig. Gen. Engr. Khalid Bakulka, Mohammad Al Amry, director of Employee Social Club, Mohammad Falata, supervisor – Recreation Services, Ahmad Luangco, activity in-charge, and Al Bacleon, founder and event organizer.
Event results:
Guest Category — 1st place Zuhair Fayez 2,175.60 points , 2nd place Cyclone-Zikato 2,120.80, 3rd JRTC-1 2,117.00, 4th place SUCG 2,111.80, 5th place Deadly Quattro 2,107.80 and Vibe Bowlers 2,097.80, 6th place Vibe Bowlers 2,097.80, 7th place Knockers- 3 2,089.60, 8th place Incredibowlers 2,083.20, 9th place OBC – Zikato 1 2,080.60 , 10th place D' Splitters 2, 077.80
In-House Category — 1st place Jeddah Renal Bowling Team 2,339.80, 2nd place KAMC Pharma 2,333.00, 3rd place MC Strikerz 2,324.60, 4th place Tzinoys Shield Team 2,322.30, 5th place MC4 2,319.10, 6th place ARMM with a 2,314.00 , 7th plac Lab Alleygators 2,300.60, 8th place Lab Alleygators 2,288.00, 9th place PHC 2,28.00, 10th place Bahra Team 2,286.80
High game scratch record In-House Category — Male James Moteleyola - JDC 235 , Arman Gamboa - MC Strikerz 206; Female Yolly Santos 155, Janet Magjacot 135; Guest Category — Male Leo Perez (Zuhair Fayez) 221, Olie Jacinto (Cyclone- Zikato) 212 ; Female Pinky Acato (JRTC-1) 169, Xtine Stone (Makati Foods) 158 points
Woman claims malpractice over husband's renal failure - The Louisiana Record
NEW ORLEANS – A woman is suing Tulane University Hospital and doctors over her husband's treatment, saying their alleged breaches in standards of care directly led to his death.
Courtney Boudreaux Strickland, Individually and on behalf of her minor children and her deceased husband filed suit against Dr. Benjamin Lee, Dr. Phillip J. Dorsey, Jr. And University Healthcare System D/B/A Tulane University Hospital and Clinic in the Orleans Parish First Civil District Court on June 16..
The plaintiff claims that her husband was admitted to Thibodaux Regional Medical Center on Sept.14, 2011 and diagnosed with kidney stones. During his diagnostic workup, he was found to have a 5 cm right adrenal tumor and was referred to Tulane Medical Center, where a right adrenalectomy was performed on Oct. 12, 2011. She states that he was discharged on Oct.15,2011 and died there on Oct. 20, 2011.
The defendants are accused of failing to diagnose and treat the plaintiff's Addisonian crisis, in discharging him when it should have been obvious that he was seriously ill and in need of further workup and treatment, and in failing to consult with an endocrinologist about his treatment and appropriately order testing. Additionally, the plaintiff claims that the hospital failed to act upon signs of impending renal failure and abnormal blood pressure and heart rate that were more likely than not caused by an Addisonian crisis.
The plaintiff seeks an unspecified amount in damages for the severe mental and physical pain and suffering experienced by her husband right before his death and his right and cause of action to recover for those damages with respect to his spouse and minor children. Additionally, damages are sought for her children's loss of love and affection, nurture and guidance, economic support, and companionship.
The plaintiff is represented by Michael J. Samanie and Stephen S. Stipelcovich of Houma-based Samanie & Stipelcovich.
This case has been assigned to Div. N Judge Ethel S. Julien.
Case no. 2015-05767.
NxStage Celebrates 10th Anniversary of the Revolutionary System One; Unveils ... - MarketWatch


                  LAWRENCE, Mass., Aug. 6, 2015 /PRNewswire/ -- This summer, NxStage Medical, Inc. 

                            
                            
                                  
      
      
      
      
      
      
      
                                  
                                    NXTM, +5.76%

                            
                                  
      
      
      
      
      
      
      
                                         a leading manufacturer of dialysis products, is celebrating the 10th year anniversary of the Food and Drug Administration's (FDA) clearance of the first and only portable home hemodialysis (HHD) system, the NxStage® System One™.  In connection with the anniversary, NxStage unveiled details of new innovations from its robust pipeline including its next generation hemodialysis system, peritoneal dialysis (PD) system and next generation critical care system during its second quarter of 2015 financial results conference call this morning.  In addition, NxStage announced that it expects to begin by launching its next generation hemodialysis system later next year.


                  "Over the last decade, NxStage's model of innovation has yielded transformational technologies, including the System One, our dialysate preparation system, and a rich portfolio of integrated offerings and capabilities," stated Jeffrey H. Burbank, Founder and Chief Executive Officer of NxStage. "We're proud to have a portfolio that includes many of the industry's 'firsts' in terms of technology and clearances that are having a wonderful impact on patient lives and advancing the standard of renal care."


                  "As a clinician, I've seen that the life-changing benefits of HHD with the System One are truly remarkable," said Renal Nurse Practitioner Lisa Koester of Barnes Jewish Dialysis Center in St. Louis, Missouri. "Because of this breakthrough technology, patients are able to get back to work, family and a more normal life."


                  Burbank continued, "Our established track record of innovation is enabling strong growth, market expansion, customer diversification, and solid operating performance across our business, in addition to laying the groundwork for much more. I'm excited to deliver new breakthrough technologies for HHD, PD, critical care, as well as traditional three times weekly in-center therapy.  These innovations are designed to give patients even more flexibility in meeting their clinical and lifestyle needs, as well as provide economic advantages to our customers. We expect these innovations to significantly expand our addressable market, from an estimated $1 billion to $5 billion in total, and fuel our long-term growth."


                  To learn more about NxStage's history of innovation, visit Our History of Innovation for a graphic timeline highlighting the Company's milestone clearances. 


                  NxStage will also host a conference call today at 9:00 a.m. Eastern Time to discuss its second quarter financial results and its technology pipeline.  To listen to the conference call, please dial 877-392-9886 (domestic) or 707-287-9329 (international).  The call will also be webcast LIVE and can be accessed via the investor relations section of the Company's website at http://ir.nxstage.com.  A replay of the conference call will be available through August 14, 2015 by dialing 855-859-2056 (domestic) or 404-537-3406 (international) and referencing conference ID 77465339.  An online archive of the conference call can be accessed via the investor relations section of the Company's website at http://ir.nxstage.com.


                  For more information about the System One, home hemodialysis or home nocturnal hemodialysis, please visit www.nxstage.com.


                  
        Despite the health benefits that home hemodialysis may provide to those with chronic kidney disease, this form of therapy is not for everyone. The reported benefits of home hemodialysis may not be experienced by all patients. The risks associated with hemodialysis treatments in any environment include, but are not limited to, high blood pressure, fluid overload, low blood pressure, heart-related issues, and vascular access complications. The medical devices used in hemodialysis therapies may add additional risks including air entering the bloodstream and blood loss due to clotting or accidental disconnection of the blood tubing set. Certain risks are unique to the home. Treatments at home are done without the presence of medical personnel and on-site technical support. Patients and their partners must be trained on what to do and how to get medical or technical help if needed.
      

                  
        About the NxStage System One The NxStage System One is the first and only portable hemodialysis machine cleared specifically by the U.S. Food & Drug Administration (FDA) for home hemodialysis and home nocturnal hemodialysis. Its simplicity and revolutionary size (just over a foot tall) are intended to allow convenient use in patients' homes and give patients the freedom to travel with their therapy. When combined with the NxStage Pureflow SL Dialysis Preparation System, patients are able to further simplify, using ordinary tap water to create dialysis fluid. Unlike conventional hemodialysis systems, the System One requires no special infrastructure to operate. Under the guidance of their physician, patients can use the NxStage System One, with their trained partners, where, how and when it best meets their needs, including while they are sleeping - at home or on vacation and at a medically appropriate treatment frequency. The System One is also used to provide a range of flexible therapy options in more traditional care settings such as hospitals and dialysis centers. Its safety and efficacy have been demonstrated by experience with more than 10 million treatments with thousands of patients around the world. www.nxstage.com.


                  
        About NxStage MedicalNxStage Medical Inc. (Nasdaq: NXTM) is a medical device company, headquartered in Lawrence, Massachusetts, USA, that develops, manufactures and markets innovative products for the treatment of ESRD and acute kidney failure. For more information on NxStage and its products, please visit the Company's website at www.nxstage.com.


                  
        Forward-Looking StatementsThis release contains "forward-looking statements" within the meaning of the Private Securities Litigation Reform Act of 1995. All statements contained in this release that are not clearly historical in nature are forward-looking, and the words "anticipate," "believe," "expect," "estimate," "plan," and similar expressions are generally intended to identify forward-looking statements. Actual results may differ materially from those indicated by these forward-looking statements as a result of various important factors including those that are discussed in NxStage's filings with the Securities and Exchange Commission, including its most recent quarterly or annual report.


                  NxStage is under no obligation to (and expressly disclaims any such obligation to) update or alter its forward-looking statements, whether as a result of new information, future events or otherwise.


                  
        Media contact:   

Kristen K. Sheppard, Esq.  

 This e-mail address is being protected from spambots. You need JavaScript enabled to view it
 
 This e-mail address is being protected from spambots. You need JavaScript enabled to view it
 ';
 document.write( '' );
 document.write( addy_text7406 );
 document.write( '<\/a>' );
 //-->
 This e-mail address is being protected from spambots. You need JavaScript enabled to view it
    

Tel: (978) 332-5923


                  Logo - http://photos.prnewswire.com/prnh/20150624/225341

                  To view the original version on PR Newswire, visit:http://www.prnewswire.com/news-releases/nxstage-celebrates-10th-anniversary-of-the-revolutionary-system-one-unveils-robust-pipeline-and-launch-plans-300124544.html

                  SOURCE  NxStage Medical, Inc.


                  Copyright (C) 2015 PR Newswire. All rights reserved


    

                            
                            
                                  
      
      
      
      
      
      
      
      


                


            
Kidney Function Decline in Men Linked to Lower Alcohol Intake - Renal and Urology News
August 06, 2015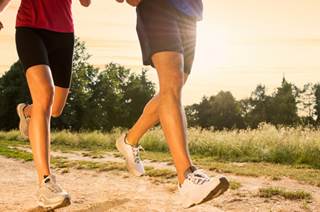 Frequent exercise also increases the odds of kidney function loss.

Men who drink small amounts of alcohol or frequently exercise may be at increased risk of renal function decline, regardless of body weight, according to a Japanese study.

As part of the Saitama Cardiometabolic Disease and Organ Impairment Study, Eiichiro Kanda, MD, of Tokyo Kyosai Hospital, Meguro, Tokyo, and colleagues examined data from 7,473 healthy men and women (average age 38.8 years) living or working in Saitama, Japan, from 1999 to 2008. They gathered information on participants' alcohol consumption, exercise frequency, and sleep duration, along with clinical histories and demographic information. The investigators grouped participants according to gender and body mass index (BMI). Subjects had an average estimated glomerular filtration rate (eGFR) of 78.1 mL/min/1.73m2.

Men who consumed a small amount of alcohol each week (20 to 140 grams, roughly equivalent to 1 to 7 glasses of sake) were more likely to experience a greater than 25% decrease in eGFR or to develop CKD within 3 years compared with men who drank more than 140 grams per week, researchers reported online in PLOS One. Their odds were elevated whether they were normal weight (37%) or overweight/obese (63%).

Similarly, men who exercised 2 or more times a week (more than 30-minute sessions with sweating) also had greater odds of kidney function decline, compared with men who exercised rarely. Men of normal weight and overweight/obesity had greater odds by 41% and 84%, respectively.

The investigators found no correlation between alcohol consumption and exercise frequency and loss of kidney function in the female groups.

For each analysis, the researchers adjusted for age, gender, BMI, smoking, eGFR, urinary protein excretion, and histories of diabetes, hypertension, dyslipidemia, and cardiovascular diseases.

The results on male alcohol consumption are in line with previous studies, the investigators noted. Possible mechanisms include the effects of alcohol on preventing hyalinization of renal arterioles, increasing high-density lipoprotein level, and/or reducing inflammation and oxidation. "These mechanisms may more strongly affect kidney function in males than in females by the prevention of atherosclerosis," the investigators explained. Alcohol might also modify the effect of sex hormones on kidney function. 

The relationship between alcohol amount and kidney decline is still unclear and may vary by age. While alcohol metabolism tends to decrease in the elderly, men in this study were relatively young.

The researchers noted that exercise may decrease renal cortical blood flow. Exercise may also lead to weight loss with uncertain effects on the kidney. "Therefore, a recommendation of exercise should be accompanied by instructions of the appropriate type and an amount of exercise provided by healthcare professionals to prevent the loss of kidney function."

Future studies should examine types of alcohol and exercises and investigate whether lifestyle adjustments prevent kidney function loss. The researchers found no correlation for sleep duration, but noted that further exploration of sleep quality and sleep disorders is warranted.

Source
<< Start < Prev 21

22

23 24 25 26 27 28 29 30 Next > End >>


Page 22 of 2630