Empowering dialysis users and caregivers
Dialysis world news
Targeting EMT to reverse renal fibrosis - Nature.com
Nature.com
Epithelial-to-mesenchymal transition (EMT) of tubular epithelial cells is a feature of renal fibrosis, but the contribution of EMT to the myofibroblast population and the importance of EMT to the fibrotic process are unclear. Two studies published in
GLI2 inhibition reduces myofibroblast generation and kidney fibrosis - Nature.com
Nature.com
A new study provides experimental evidence that blocking the generation of myofibroblasts by inhibiting GLI2—a transcriptional activator of hedgehog (Hh) signalling—might reduce fibrosis and slow the progression of kidney disease. Hh signalling
Rockwell Medical, Inc. (RMTI:NASDAQ) Analyst Price Target Update - OTC Outlook
Alliant Quality Kidney Collaborative Launches Website for End Stage Renal ... - Business Wire (press release)
ATLANTA--(BUSINESS WIRE)--Alliant Health Solutions (AHS) today announced the launch of their new Alliant Quality Kidney Collaborative (AQKC) website. The comprehensive, user-friendly site, aqkc.org, provides up-to-date information for end stage renal disease (ESRD) patients, their families and care providers.
The website features useful information including patient-focused educational materials, recent news, answers to frequently asked questions, a facility locator and contact information for the ESRD Network offices. In the coming year, the site will also include information and articles in Spanish, to better serve the AQKC patient population.
"Across our Networks, AQKC serves more than 115,000 dialysis patients," said Executive Director Glenda Harbert, Network 14. "We created the site to make it easier and far more efficient for our patients and their families to find critical information."
AQKC is a collaborative effort between AHS's three ESRD Networks: the Southeastern Kidney Council, Inc. (Network 6), Network 8, Inc. and the End Stage Renal Disease Network of Texas, Inc. (Network 14). The AQKC Networks have the highest adjusted prevalence of dialysis and serve seven states, including Alabama, Georgia, Mississippi, North Carolina, South Carolina, Tennessee and Texas.
"With the collective expertise of the three ESRD Networks, this website supports our common goal: to improve the quality and experience of care for all of the patients we serve," said Executive Director Jerry Fuller, Network 8.
The Networks will work closely together, pooling their knowledge to update the website with ESRD news and content.
"With our support, AQKC will continue to share best practices, cultivate innovative approaches to quality improvement and gain insight from lessons learned. The website is one of the many ways AQKC provides significant value to their patients," said President and CEO Dr. Dennis White, AHS.
Visit aqkc.org for more information on how the AQKC is serving the ESRD population.
About Alliant Health Solutions, Inc.
Alliant Health Solutions (AHS) is a professional services organization dedicated to improving the quality, safety and value of health care. AHS, a nonprofit organization, consists of a family of companies that includes Alliant Quality – the Medicare Quality Improvement Organization (QIO) for Georgia and North Carolina, Alliant ASO, Alliant Integrity, and Alliant GMCF. As a leading provider of custom health solutions, we are committed to providing the most efficient, effective and highest quality services, including utilization management, program integrity and quality improvement. For more information about AHS and its efforts to improve health care quality, visit allianthealth.org.
Dick Dale, 78, Currently Tours Despite Having Rectal Cancer, Renal Failure ... - Digital Music News
Dick Dale is one of the greatest surf rock guitarists of all time, and a pioneer of the genre alongside the Beach Boys.  These days, he's still actively touring at age 78, despite a myriad of serious medical problems that include rectal cancer, renal failure, diabetes, and vertebrae damage.
Sadly, the reason Dale still tours is because he needs the money to cover medical costs that insurance won't.  "I can't stop touring because I will die," Dale admitted in an interview with the Pittsburgh City Paper.  "Physically and literally, I will die."
"I have to raise $3,000 every month to pay for the medical supplies I need to stay alive, and that's on top of the insurance that I pay for."
Currently, Dale is embarking on a 25-city, three-month tour that stretches across most of the United States.  That is, despite excrutiating pain while playing, and a non-stop need to attend to pressing medical issues.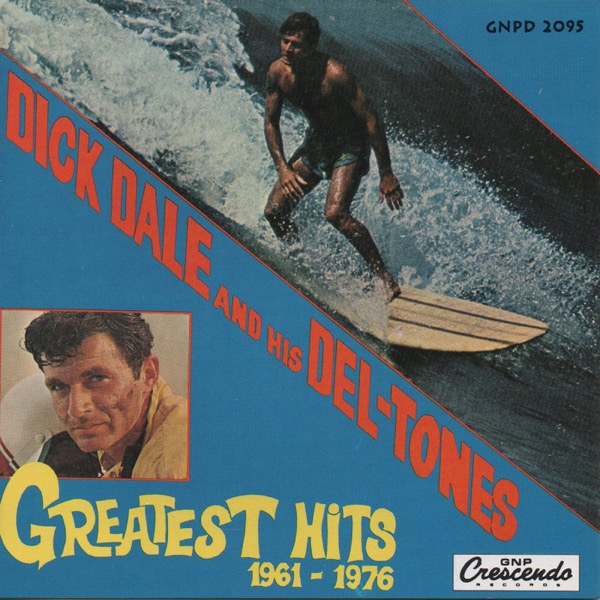 And, desperate situations like this one in Las Vegas, when Dale's colostomy bag broke right before showtime.  "I had diarrhea coming all down my legs into my clothes and my pants, and my shirt," Dale explained to the City Paper 'with a laugh'.  "I'm supposed to be up on stage and I had to call [my wife] Lana and go into the bathroom.  Lana washed my clothes out in the sink, I wrung them out and put them back on and did an hour-and-a-half show soaking wet, and then I signed autographs for five-and-a-half hours after."
Dale's reality is depressing on multiple levels, though also inspirational.  Because compared to Dale, your problems really aren't that interesting anymore.  "When I go on stage, I'm in pain every night. But through the martial arts, I've learned to guide and deal with pain," Dale continued in the interview.
"I play harder now than I ever have, and honestly when I go on stage I push a button. I swear at the pain. 'Get out of my damn body; I've got to do a job!'"
Top image by Jester Jay Goldman, licensed under Creative Commons Attribution 2.0 (CC by 2.0).
<< Start < Prev 21 22 23 24 25

26

27 28 29 30 Next > End >>


Page 26 of 2630